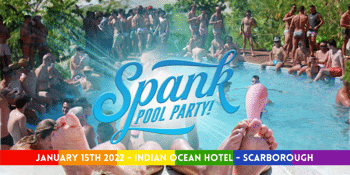 Yanique Entertainment
Spank Pool Party
Indian Ocean Hotel (Scarborough, WA)
Saturday, 15 January 2022 12:00 pm
The party that started it all. The most anticipated Spank event of the year is back, for its 3rd year, and it will be just as crazy as ever!
Great music and DJs, including host DJ Yanique, drinks by the pool, sexy sunbathers and a hot spa... among a range of fun activities and comps to make you want to stay all day and all night!
Back at the newly renovated Indian Ocean Hotel, our tiki meets vegas oasis awaits once again!
Check out our last two parties for what's to come at https://www.spankparties.com.au/pool-party
More information released closer to the date, get your first release discount tickets now!