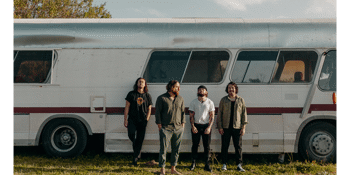 Coterie
Indian Ocean Hotel (Scarborough, WA)
Friday, 18 December 2020 8:00 pm
Coterie, 4 brothers from Perth who grew up on their parents hand-me-down RNB mixtapes but fell in love with the electric sounds of Jimmy Hendrix guitars.
Tyler, Joshua, Brandford & Conrad encompass an authenticity often lost in modern music, Their blend of indie rock meets pop is shared through records made in their lounge-room, telling stories via lyrics drawn from real life experiences with melodically rich vocals that bring a raw narrative heat to the songs, their live shows harness a lifetime of musical blood that evokes feeling, one that you can only get when 16 years of jamming simply speaks for itself.
Join the brothers for what is sure to be a remarkable show.
With Special Guests