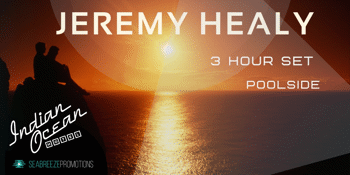 Seabreeze Promotions
Jeremy Healy 3 hour set
Indian Ocean Hotel (Scarborough, WA)
Saturday, 7 December 2019 12:00 pm
After last years event sold out in less than 3 weeks it was inevitable that this House Music legend would return to the same venue to open our summer account, JEREMY HEALY style!!
Nothing but pure back to back, new and old school house anthems, poolside, in one of Perth's most iconic beachside venues, the Indian Ocean Hotel!
Let the summer begin...